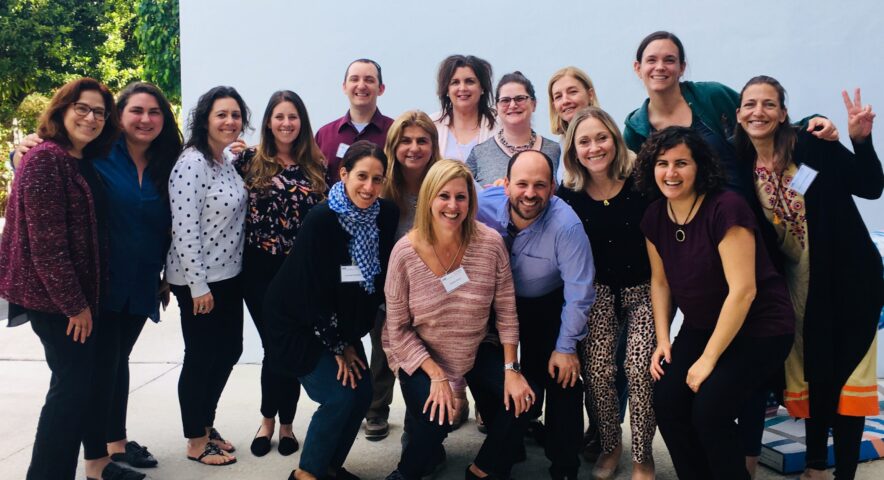 As an industry leader, you know that the quality of your organization's work is determined by the quality of your relationships. While you are the expert in cultivating relationships you need to grow your products and programs, let us be your guide to strengthen the relationships within your company.
Check out our new workshops and to learn more, or to book a workshop contact Dasee Berkowitz.
Track 1: Family At Work
Working Parents/Caregivers Collaboratory 
The pandemic has taught us that we do not work from home, we work with home. Workplaces have recognized the reality and now that parents are looking to return to in-person work, there is a need to support their full identities. In this workshop, participants will feel nourished and grounded in their dual roles, learn techniques to cultivate presence and focus even in the most trying circumstances, and learn how to bring these techniques into both their work and family lives. The session is for parents with children of all ages and stages or for those who are in caregiving roles.
How Birth Order Determines your Collegial Relationships
Discomfort with work dynamics can lead to disillusionment and even burnout. Borrowing from family systems therapy, your team will understand how each person's position in their family of birth can influence the way they act, interact and react with colleagues at all levels in their "work family." This workshop will give fellow colleagues insight into personality traits that are critical for everyone  to understand as you work toward accomplishing your company's goals and improving your company's work culture.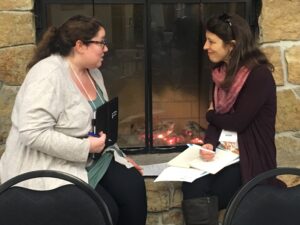 Track 2: Soulful Communication
Clear Communication
Clear communication is needed at every level and stage of an organization's development especially following a shift in leadership or other organizational change. When the "real" conversations take place offline or using back channels, a culture of distrust subverts the organization's goals. Becoming aware of our communication styles and blind spots will help each member of the team individually and it will also help the team as a whole develop a common language to move forward with more efficiency, understanding, and trust. 
From conflict to communication in the workplace  
Clear communication is the key to a healthy and thriving work environment. When it is absent, inefficiencies grow in the workplace and a lack of trust builds. In the workshop, you will learn a common language around communication that will give everyone on your team the skills they need to dive deep into how we listen, how we can ask better questions of one another, and how we can be present for each other as we bring the team's work to the next level.
Soulful Supervision: Giving and receiving feedback 
Difficult conversations are hard to have, especially around giving and receiving feedback. Only when we model honest, open, and compassionate cycles of feedback can we transform our work relationships into those in which personal growth is valued and team members can turn to each other for help in moving the team's work forward.
Track 3: Thriving Organizational Culture
Harnessing your team's power through more energizing gatherings
There is unlimited potential and possibility when people gather together. Oftentimes it may not feel that way. Our weekly gatherings are usually staff meetings that can sometimes get folks yawning.  Learn the techniques and tools to energize the workspace when you gather to plan, brainstorm and move projects forward. The workshop is designed for managers and employees at all levels of an organization.
Building Staff Camaraderie and Getting Work Done
As your team returns to the workplace and reintegrates as a whole team, you will be spending more time together. In this workshop you will experience a number of fast-paced, energizing modalities that will teach you how to learn, play and re-build your team at this rare opportunity that may feel like hitting 'restart'. Learn how to build more powerful and effective relationships for the purpose of getting things done.
What leaders are saying about working
with Dasee Berkowitz
"Dasee is an incredibly talented and skilled facilitator. Her patience and deep listening makes everyone in the room feel seen and heard. She does not back down from tough conversations that can be emotionally charged. She is a beautiful blend of educator, facilitator, coach, and mentor all wrapped up into one. I give her my highest recommendation. Any group would be lucky to work with her!"- Rae Ringel, President, the Ringel Group LLC; Founding Director of Georgetown Executive Certificate in Facilitation, Georgetown University
"As a facilitator, Dasee is a listener, a thinker, and a doer without driving her own individual agenda…Dasee's human-centered approach serves her clients well. She combines thoughtful preparation with professional agility as evidenced by her ability to adapt what she has planned in response to the group's needs. Her intelligence, patience, and warmth shine through in every group she works with."- Sidra Smith, Educator, Strategist, Facilitator, and Coach
"Dasee has a wonderful, human-centered facilitation style with a very respectful way of identifying and centering on the core questions. She has a unique way of uncovering the elephant in the room and of facilitating a healthy, authentic yet to-the-point conversation about it. Dasee can have a group of people discuss a painful yet important topic (that they would probably all prefer to avoid talking about) in a way that feels very non-threatening."- Xavier Lederer, Founder Ambrose Consulting, Business Growth Coach, and Advisor to CEOs
To learn more about these workshops and how to bring them to your company or organization please schedule a complimentary 20-minute consultation with Dasee Berkowitz